Shop Technology
Best Selling Technology Products
in Australia Online
Shop Technology Online, the leading Technology marketplace in Australia
Shop Technology Online 
MICROSOFT OEM WINDOWS 10 PRO
(64 BIT) – DVD OEM PACK
Shop Technology Online Offers Microsoft
Windows 10 Professional 64 bit – DVD Pack
Buy Now $299.00 AUD + GST
Shop Technology Online offers the best LG External USB Drives so you can
play DVD's externally via USB DVD Drive.  Simply connect
to your laptop or PC USB Port and away you go.
LG External USB Drive
Buy Now $85.00 AUD + GST
TP-Link Switches and Routers Highly Recommended from Shop Technology Online
8-Port Gigabit Desktop Switch TL-SG1008D
8 Gigabit Auto-Negotiation RJ45 ports, Supports Auto MDI / MDIX
Green Ethernet technology saves the power up to 80%
IEEE 802.3x flow control provides reliable data transfer
Plastic case, desktop or wall-mounting design
Plug and play, no configuration required
What This Product Does
The TP-Link 8-Port Gigabit desktop switch TL-SG1008D provides you an easy way to make the transition to Gigabit Ethernet. Increase the speed of your network server and backbone connections, or make Gigabit to the desktop a reality. Moreover, TL-SG1008D adopts lower power consumption design. With the innovative energy-efficient technology, the TL-SG1008D can save up to 80%* of the power consumption, making it an eco-friendly solution for your home or office network.
Gigabit Switch
Featured with 8 10/100/1000Mbps ports, TL-SG1008D greatly expands your network capacity, enabling instant large files transferring. So, power users in the home, office, workgroup, or creative production environment can now move large, bandwidth-intensive files faster. Transfer graphics, CGI, CAD, or multimedia files across the network instantly.
Go Green With Your Ethernet
You now have the choice to go green when upgrading to a gigabit network! This new generation TL-SG1008D 8-Port Gigabit Desktop Switch features the latest innovative energy-efficient technologies that can greatly expand your network capacity with much less power. It automatically adjusts power consumption according to the link status and cable length to limit the carbon footprint of your network.
Power down Idle Ports
When a computer or network equipment is off, the corresponding port of a traditional switch will continue to consume considerable amounts of power. The TL-SG1008D can automatically detect the link status of each port and reduce the power consumption of ports that are idle, resulting in up to an 80% reduction in power use.
Power Budget According to Cable Length
Ideally, shorter cable would use less power because of less power degradation over their length; this is not the case with most devices as they will use the same amount of power across the cable regardless of the length.
Easy to Use
The auto features of this gigabit switch make installation plug and play and hassle-free. No configuring is required. Auto MDI/MDIX eliminate the need for crossover cables. Auto-negotiation on each port senses the link speed of a network device (either 10, 100, or 1000 Mbps) and intelligently adjusts for compatibility and optimal performance.
* Maximum power savings when compared to a TP-LINK conventional switch, the real saving rate may vary based on the usage condition.
Shop Technology Online – 8-Port Gigabit Desktop SwitchTL-SG1008D
Shop Technology – HP Laptops
BUILT FOR BUSINESS
HP Business laptops and desktops are built for security and collaboration. With Military Grade (Mil) Specs and the latest security, it's the Business device your business needs.
Affordable and stylish ultraslim design
The HP ProBook 430 delivers stylish design to every business. An ultraslim chassis with crisp lines, clean edges, and a refined natural silver finish holds the near borderless display that opens 180°, making it easy to share content.
Security, durability, connectivity
Your growing business requires a PC with business-class features. The secure HP ProBook 430 is enhanced with a range of security features and built with a durable chassis and connectivity options that can be specifically tailored to your needs.
Powerful processing
Get through your deadline-driven, multi-tasking day using the HP ProBook 430, available with the latest optional 8th Gen quad-core Intel® Core™ processor[2,3] and a long battery life.
Intel® Core™ i5-8265U Processor with Intel® UHD Graphics 620 (1.6 GHz base frequency, up to 3.9 GHz with Intel® Turbo Boost Technology, 6 MB cache, 4 cores)
Windows 10 Pro 64
8 GB DDR4-2400 SDRAM (1 x 8 GB)
1 TB 5400 rpm SATA
Intel® UHD Graphics 620
Starting at 1.49 kg
33.78 CM (13.3) diagonal HD SVA eDP anti-glare LED-backlit, 220 cd/m², 67% sRGB (1366 x 768)
3 Year Onsite Warranty with 1 year ADP
Buy Now $1,381.000
AUD + GST + Shipping
Shop Technology – BASEUS

Shop Technology – Brings You Game Changing Technologies Online
Shop Technology Highly Recommends Baseus Wireless Chargers for your apple iphoen – Charge Wirelessly with your preferred and compatible USB device.  

SHOP TECHNOLOGY ONLINE

Now Selling 1+ Million Technology IT, Computers, Parts and Peripherals
Shop Technology Offers The Best Wireless Chargers In the Business.
BASEUS
Buy New Technology Online for your business. 
Shop Technology offers an affordable range of new technology and ship throughout Australia.  Shop Technology Online stocks 1+ Million IT, Computer and Parts for your company & private home use.
Phone:  1800 057 265
Buy from the best and smartest new technology products company online
Shop Technology Brand Interpretation
BASEUS is a fashionable and lively 3C digital accessory brand. With the meaning "based on us", BASEUS represents "our 3C digital accessory base". Thoughts come from mind and are connected by hearts. The Chinese name "Beisi" implies that BASEUS will provide innovative and fashionable products to customers, transmit the brand culture of "I think and I innovate" and try to meet the customers' requirements.
Shop Technology Product Orientation
With the concept of environmental protection in mind, BSSEUS insists on adding value to quality goods by selecting best materials .Adhering to the design concept of breakthrough innovations and smarter life, BASEUS team integrates the latest scientific creativity, fashionable elements and arts into the product design; provides intimate services for customers and leads the new fashion. At present, the products from BASEUS have covered more than 100 countries and regions all over the world and won numerous praise both at home and abroad.
Shop Technology Innovation team
Shop Technology BASEUS owns a vigorous research and development team with innovation spirit. With the creative ideas of "pursuing the best", we integrate the latest science and technology, environmental materials and fashionable elements into product design to create the unique BASEUS products, offering you convenience and heartwarming care. All appearance, color, function and package of our products are of innovative and charming design, which form the durable, fashionable and personalized products.
Shop Technology Online
Baseus Leather Wireless Charger For iPhone
X/XS Max XR Samsung S9 S9+ Note 9 8 Fast QI
Wireless Charging Pad 
Buy Now $36.95

NEW WIRELESS
CHARGER FROM BASEUS
Shop Technology Baseus

Checkout the latest Seagate Firecure Gaming 520 Series PCI Gen4 SSD Hard Drive from Shop Technology Australia.
Buy Now
Buy Now $254.00 AUD + GST Includes FREE Shipping
Australia's Largest Online IT & Computer Retailer.
Designed with Competitiveness, Speed In Mind, Confidence & Trust
Get all your IT and Computers Online with Shop Technology Marketplace
Grandtram GRP Model Phones Now Available with FREE Shipping Australia-wide with Shop Technology Australia & Grandstream.
Shop Technology says Everyone should consider upgrading to the new SSD hard drives, NVme Hard Drives.
Form Factor:
M.2 2280 single-sided
Interface:
PCIe Gen3 ×4, NVMe 1.3
Capacity:
1 TB, 512 GB, 256 GB
Limited Warranty:
5 years
Speed Up Your Computer
Take your data to the next level of performance, reliability, and efficiency with one of our Seagate® BarraCudaTM solid-state drives.
BarraCuda SSD solutions come in both 2.5 SATA and M.2 2280 form factors, perfect for ultra thin and ultra small laptops, mini PCs, and desktop PCs that need next-level SSD speed for accelerated applications and multitasking.
BarraCuda 510 SSD
BarraCuda 120 SSD
Advanced Speed
Unlock maximum SATA 6 Gb/s SSD speeds with 3D TLC NAND that delivers the speed you need.
Coveted Versatility
Easily upgrade from hard drives with a plug-and-play 2.5-inch 7 mm form factor and SATA interface.
Proven Reliability
Take advantage of a 5-year limited warranty, 1.8M hours MTBF, and up to 1,170 TB TBW.
Ultrafast Speed
Unleash the performance of PCIe NVMe speeds that are 6× faster than SATA SSD.
Dynamic Versatility
Upgrade ultra-thin laptops as well as mini and desktop PCs with an M.2 SSD.
Solid Reliability
Leverage a 5-year warranty, 1.8M hours MTBF, and up to 640 TB total bytes written.
Benefit From SeaTools
SeaTools™ SSD is our free software that tests and analyses drives. It is completely data safe and easily installs on your system.
Use it for:
Health Monitoring

Drive Maintenance

Overall Monitoring
Insure Your Drive
A Rescue Data Recovery Services plan is available for purchase when you register your BarraCuda drive.1 You'll have access to a global team of world-class data recovery experts in case of unexpected data loss.
1. Rescue Data Recovery Services plans are not available in all countries. Please contact your Seagate sales representative for further details.
Compare to Other Drives
Perfect For:
Optimising performance, capacity, and speed of PCs and laptops.
Max. Sequential Read:
560 MB/s
Max. Sequential Write:
540 MB/s
Capacity:
2 TB, 1 TB, 500 GB, 250 GB
Limited Warranty:
5 years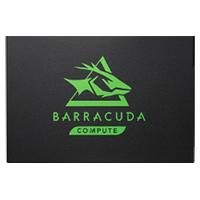 Perfect For:
Easily upgrading from hard drives to SSD speeds.
Max. Sequential Read:
560 MB/s
Max. Sequential Write:
540 MB/s
Capacity:
2 TB, 1 TB, 500 GB, 250 GB
Limited Warranty:
5 years
BarraCuda® 510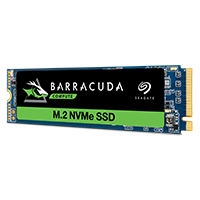 Perfect For:
Upgrading PCs and laptops to ultrafast speed and professional performance.
Form Factor:
M.2 2280 single-sided
Interface:
PCIe Gen3 ×4, NVMe 1.3
Max. Sequential Read:
3,400 MB/s
Max. Sequential Write:
3,000 MB/s
Capacity:
1 TB, 512 GB, 256 GB
Limited Warranty:
5 years
FireCuda® 510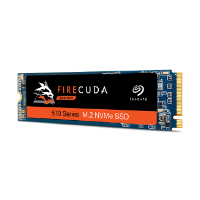 Perfect For:
Optimising speed and performance for pro gamers and creative professionals.
Form Factor:
M.2 2280 double-sided
Interface:
PCIe Gen3 ×4, NVMe 1.3
Max. Sequential Read:
3,450 MB/s
Max. Sequential Write:
3,200 MB/s
Capacity:
2 TB, 1 TB, 500 GB
Limited Warranty:
5 years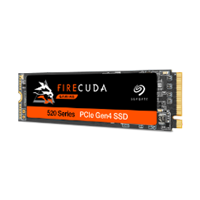 Toshiba Laptop
Buy Now $1800.00 AUD + GST
SAMSUNG 27″ (16:9) PLS WQHD LED
2560×1440, 4MS, DP, HDMI, H/ADJ, VESA, USB-C, 3YR
Buy Now $700 AUD + GST
Polycom VVX 501 IP Phone
Buy Now $700 AUD + GST
POLYCOM CX300 R2 USB DESKTOP PHONE, SKYPE/LYNC
Polycom CX300 R2 USB 
VoIP (Voice over IP) – the latest in phone technology

Shop Technology Australia
Phone 1800 057 265
Shop Online with Shop Technology
Welcome to Shop Technology Australia.  Shop Technology Australia is a leader in delivering name brand names to clients globally, locally.
Shop Technology – Grandstream GRP 2612P, WIFI Deskphone Landline
CARRIER-CLASS, SLEEK & PROFESSIONAL
Shop Technology – The GRP2612 is a powerful 2-line carrier-grade IP phone designed with zero-touch provisioning for mass deployment and easy management. Built for the needs of desktop workers and designed for easy deployment by enterprises, service providers and other high-volume markets, the GRP2612 offers an easy-to-use and easy-to deploy voice endpoint.
Shop Technology – The GRP2612 features a sleek design and a suite of next-generation features including WiFi support on the GRP2612W and PoE on the GRP2612P/GRP2612W.
Shop Technology Australia is Australia's Leading IT and Computer Online Retailer and is available to ship products in Australia and throughout the World.  Shop Technology offers Grandstream, Logitech, HP, Samsung, Google, Apple, Anker, Plantronics, Cisco, Linksys, Intel, AMD, Coolermaster and everything to do with IT products.
Shop Technology Australia is your first port of call when it comes to searching and ordering new technology online in Australia.
Shop Technology – Key features include 16 virtual multi-purpose keys (VPKs), a color LCD with swappable face plates for easy logo customization and more.
Shop Technology – The GRP series includes carrier-grade security features to provide enterpriselevel security, including secure boot, dual firmware images and encrypted data storage. For cloud provisioning and centralized management, the GRP2612 is supported by Grandstream's Device Management System (GDMS), which provides a centralized interface to configure, provision, manage and monitor deployments of Grandstream endpoints.
Shop Technology
Supports 2 SIP accounts and 4 multi-purpose line keys

GRP2612W includes built-in dual-band WiFi support

Swappable faceplate to allow for easy logo customization

HD audio supporting all major codecs, including wideband codecs G.722 and Opus

Up to 16 digital BLF Keys

Enterprise-level protection including secure boot, dual firmware images, and encrypted data storage
Shop Technology
Call 1800 057 265